<< Back to News
Small Living Room Inspiration
Homify is a fantastic online resource, showcasing the best from the design world and latest interior design trends. Our built-in TV unit has been included on a feature "which layout is best for my small living room?" on the Homify website.
Built-in storage
Homify's latest article on how to furnish small living rooms features the MisuraEmme Crossing storage unit. This system is available in a number of bespoke arrangements that can be tailored to suit your room. The systems are available in a variety of colours and compositions. Click below to read more about our storage systems.
Stylish Storage
Here we see another composition from the incredibly versatile MisuraEmme range. Homify advise readers to gain inspiration from Lamco, praising the elegance of the design. The featured 'Crossing' composition is designed by MisuraEmme, an Italian luxury furniture company and can be ordered though Lamco. Click below to visit the MisuraEmme site.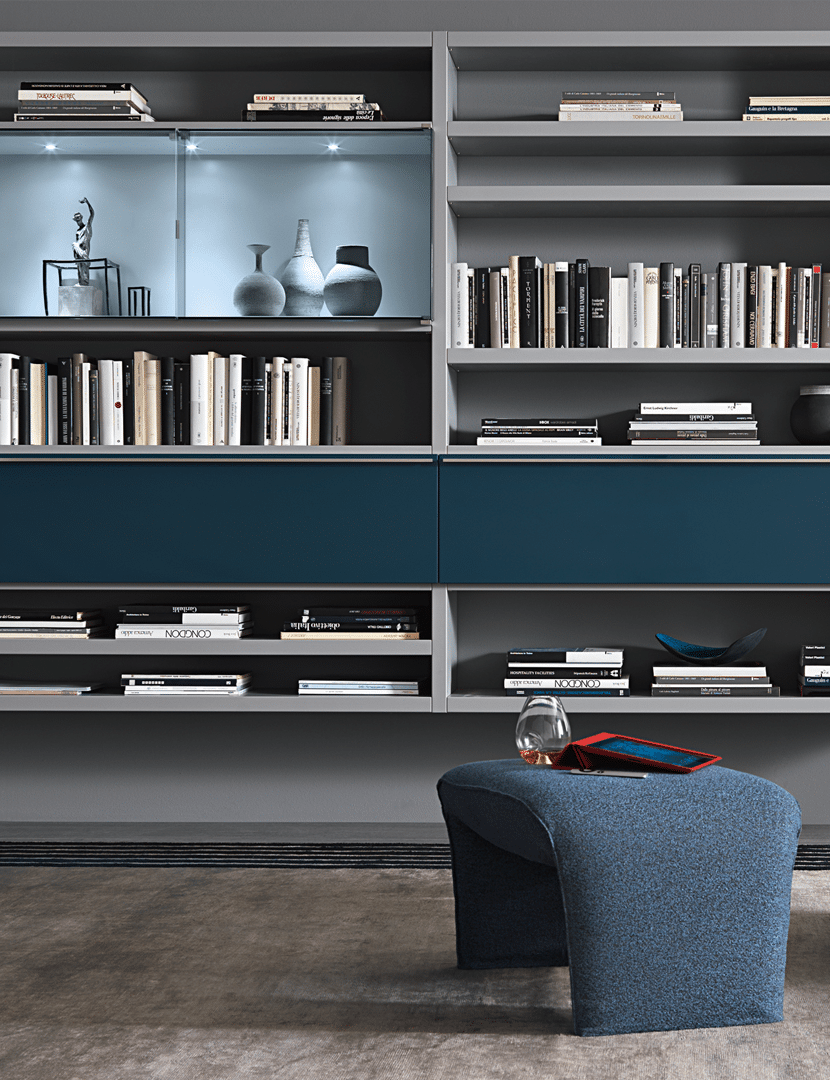 Storage in Small Spaces
Homify recommend dedicating an entire wall to a storage unit, or buying one that spans from ceiling to floor. This built-in storage can then be used to house your TV and books, creating a versatile entertainment and media unit. This unit can then be complimented by a small number of matching armchairs rather than one large sofa, creating the illusion of space. For more information on our range of lounge units, click below.
We are the UK's retailer for MisuraEmme Furniture including the adaptable and elegant Crossing storage composition featured in this article. For more information on this system, please Contact Us.
<< Back to News