<< Back to News
A Bespoke Sliding Door Wardrobe
For more than 35 years we've been honing our skills, expertise and facilities. We offer an unparalleled level of quality and precision with a superior service, from the very first consultations and plans through to the installation of the finished wardrobe.
Our designers are as attentive and precise as they are creative. We find out about what you're needing practically from your space and discuss the styles, materials and finishes that will compliment and enhance the interior design of your home. We then propose a storage solution that will maximise space be visually stunning. Scroll down to find out about a recent project at a home in Swanage, Dorset.
It's all in the details
After a design visit where we accurately measure your space and get a feel for your home, we draw up plans for your bespoke sliding door wardrobe that are highly accurate and include innovative ways of maximising storage. Here, additional hidden storage areas are created in the eves of the angled walls. The precise plans are brought to life in our state-of-the-art workshop with the utmost degree of accuracy.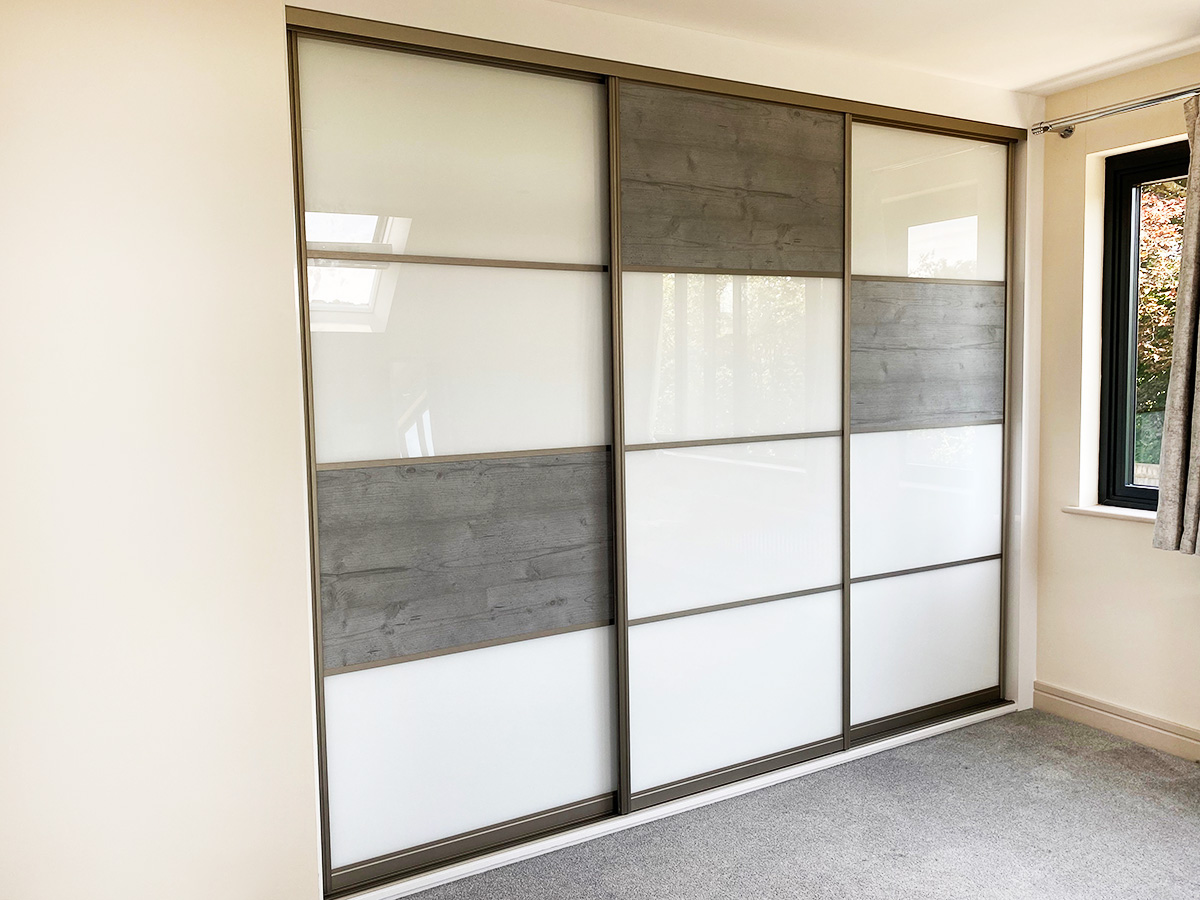 It's all in the finish
It's the final finish of a Lamco bespoke sliding door wardrobe that really sets us apart. Beautiful wardrobes, perfectly fitted. To find out more about the process and to get the ball rolling with your perfect fitted wardrobe, please get in touch. We are open and operating within all up-to-date government guidelines on social distancing, always putting safety-first, doing our very utmost to protect our staff and customers throughout this challenging time.
<< Back to News